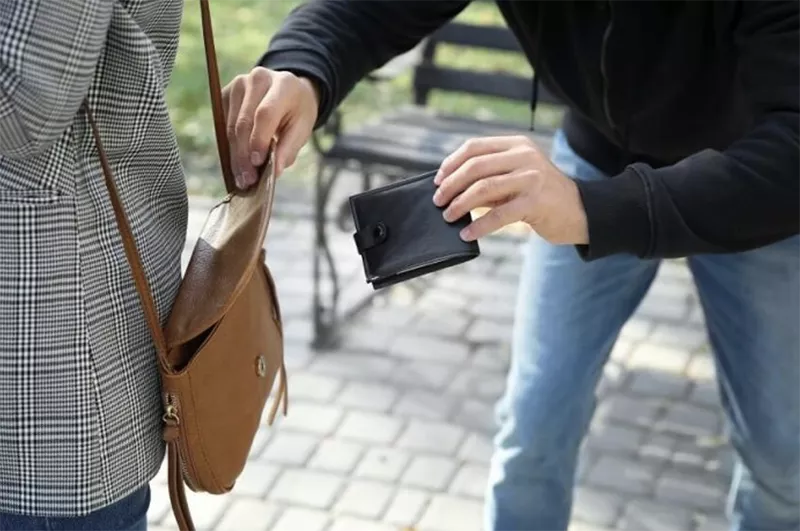 Thousands of international students enroll in some of the best universities in the UK every year, due to the wide range of benefits that come with studying in the UK. Arriving in a new country on your own can be a challenge, especially if you have never been there before.
Being caught up in the struggle of getting to know everything and learning your surroundings means you might not be as attentive as you should be when it comes to your belongings and safety. That is why we have compiled a UK safety guide for international students arriving in one of the best study destinations for the first time. Simply follow through the advice you're about to read, and you will be quite alright.
The UK is a very popular tourist and study destination, attracting millions of visitors each year. Known for its precious landmarks and unique personality, there is a lot one can visit in the UK. The UK is generally a safe country, ranked 45th as the safest among 163 countries, with a high state of peace, in the Global Peace Index 2019.
Although it is generally known to be safe, there are things you should keep in mind once you land in the UK. All I can say for now is, beware of pick-pocketing when you're in crowded places. In addition, let's go through this safety guide for more information on how to be a student in a foreign country and still get around quite well.
Know the emergency numbers: The emergency numbers are one of the main things you should know about the country you're about to reside in. In the UK, you will contact the Ambulance, Fire Department, and Police if you dial 999 or 112.
Secure your health insurance: You should ask the health authorities in your home country whether or not any treatment will be covered for you in the UK. If you are not entitled to treatment by the NHS (National Health Service) in the UK, then you must take out your health insurance before you leave home.
Beware of pick-pocketing: Pickpockets are everywhere; however, it is important to learn their tactics and make sure you keep your belongings safe in crowded areas. Some of the areas with the most pickpocketing incidents in the UK are London, Lincolnshire, Manchester, and usually urban areas or crowds. Pickpockets often work in teams, so if you notice any unusual behaviour, be cautious. You should make sure to stay attentive everywhere you go, because you don't want to lose your money, phone, or other gadgets!
Accommodation safety: If you do not live in a dorm, you will most likely rent a flat. However, keep in mind that you should not make it easier for burglars to enter by letting the door or windows open when you go out. Make sure you close the windows (especially if you're situated in the ground or first floor), and always lock the door. Keep your keys and other important belongings in your pockets, since if you lose your bag, you will have them with you.
Keep your belongings in separate places: This is especially important when it comes to money or credit cards. Keep your money in your wallet but make sure to leave some aside in another place as well. Or you might consider placing cash in the wallet and credit cards elsewhere or vice-versa. Having at least one of them with you in case your wallet gets stolen is invaluable.
Be careful when using ATMs: Simply stay attentive when you're about to use an ATM. Examine your surroundings in case you see any unusual behaviour. If you do, do not use the ATM or invite your friends to stay close to you.
Avoid dark streets during the night: Make sure not to walk alone during the night in darkly lit and empty streets. Call a licensed cab or use public transport. It's always better to stay safe. There are also certain online maps that show the specific routes you should avoid during the night, but you can also ask city guides.
Be careful in crowded places: Pickpocketing incidents are not the only reason why you should be careful in crowded places. For example, in sports events, people might get violent or someone might start a fight. The same goes for night clubs where intoxicated people are easy targets for muggers. Go with someone you trust!
Public transport is generally safe in the UK. You can use different modes of transport, such as the railroad system, buses, or even taxis. They are a comprehensive, efficient, and safe way to travel from one place to the other.
The Railway System
The railway system in the UK is comprehensive and allows you to reach almost every town by train. It is actually the oldest railway system in the world, with different companies maintaining the national and regional networks.
In the city of London, one of the quickest ways to travel is by using the underground or overground stations. They are positioned conveniently around the city and you can get the tickets in the stations, through automatic machines or vendors.
Coaches and Buses
One less expensive way of traveling around would be by buses or coaches, although you would have to wait a little longer for them than you would for a train. For example, the famous red double-decker bus would be worth it in the sense that you would get around the city as well as enjoy the view.
Taxis
There are two types of taxis in England, those with meters that can be hailed in the street as well as minicabs, a cheaper alternative which you must call by phone (however, you must make sure you are calling licensed minicabs, since those from unlicensed providers are potentially unsafe). Taxis are an efficient way to travel from one point to the other if you have a lot of luggage or want to get somewhere faster. They are not available everywhere in the UK, however they are available in the biggest towns and cities.
All in all, the UK is a safe country with low levels of violence and street crime. Nevertheless, you should always apply common sense and be aware of all the safety measures you can take in order to avoid being victim of either pick-pocketing, theft, or violence.