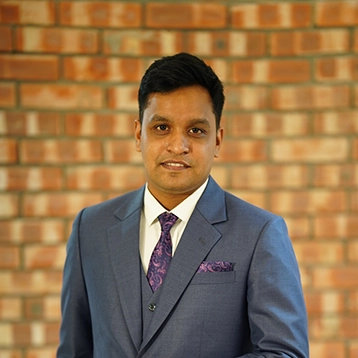 Abdullah Al Mamun
Business Development Specialist at Smart BeeE Ltd,
Representing IES Business School, France
Studying in France opens doors to a world of opportunities, personal growth, and unforgettable experiences. Embrace this chance to broaden your horizons, develop a global perspective, and create memories that will last a lifetime. Your academic adventure awaits in France!
IES Business School Rouen
We are thrilled to introduce our latest endeavour as the exclusive representative of IES – business school in France. Partnered with Northwood University, IES – business school offers exceptional bachelor programs that pave the way for a promising future. The IES Business School's vision is to train future managers who are innovative, creative, unifying and communicative.
Key Highlights of IES Program:
Students can earn a prestigious US Degree in Europe.
International students have the opportunity to work up to 20 hours per week while pursuing their studies, allowing for practical experience alongside aca- demic growth.
Upon successful completion of degree, international students can apply for a work permit in France. Non-European students with a job offer or work contract are eligible, with a stipulated minimum wage requirement. Students can transfer to the main campus in the USA whenever they want to. Furthermore, they can explore diverse learning environments by transferring to other International Program Centres based on course availability.
In IES Rouen, International students can also earn prestigious UK university degree. Partnered with Wrexham Glyndwr UK, IES offer Bachelor & Masters pro- grammes. For Masters of Business Administration or MBA top up programs, Non-European students can apply with MOI. We train managers who can use their skills, both in terms of specialisation and general culture, and to awaken their passion, their capabilities which are within them and which are just waiting to be expressed. Choosing IES Business School Rouen is an exceptional decision that can shape your future and unlock a world of opportunities.
Academic Excellence: At IES Business School Rouen, we are dedicated to academic excellence. Our programs are designed with a strong focus on practical learning, real-world application, and cutting-edge business practices. Our faculty consists of accomplished academics and industry experts who impart knowledge that prepares you to thrive in the competitive global business landscape.

International Exposure: Experience a truly global education! IES Business School Rouen embraces diversity, with students from various countries contributing to a rich and multicultural environment. Our international partnerships and exchange programs open doors to study abroad opportunities, providing you with a broader perspective and cross-cultural experiences.

Industry-Relevant Curriculum: Our curriculum is carefully crafted to align with the evolving demands of the business world. We collaborate with industry leaders to ensure that you gain skills and knowledge that are directly applicable to real-life scenarios, empowering you to make an immediate impact in your chosen field.

Career Development Support: Your success is our priority. Our dedicated Career Services team offers tailored guidance, coaching, and internship placements to help you build a thriving career. We foster connections with a wide network of corporate partners, enabling you to secure internships and job opportunities that match your aspirations.

Entrepreneurial Mindset: At IES Business School Rouen, we nurture an entrepreneurial spirit. Whether you aspire to start your own business or lead innovative projects, our programs and resources encourage creativity and provide you with the tools to drive change and bring your ideas to life.

State-of-the-Art Campus: Enjoy a modern and well-equipped campus that enhances your learning experience. Our facilities, including advanced technology labs, libraries, and collaborative spaces, cater to your academic and personal needs.

Alumni Network: Join a thriving community of successful alumni who are making waves in their respective industries. Our alumni network serves as a valuable resource for mentorship, networking, and career advancement opportunities.

Quality of Life: Located in the picturesque city of Rouen, you will experience an excellent quality of life during your studies. The city's rich history, cultural heritage, and welcoming atmosphere provide an ideal backdrop for a well-rounded university experience.

Student Support Services: At IES Business School Rouen, we prioritize your well-being and personal development. Our support services, including counseling, student clubs, and extracurricular activities, ensure that you have a fulfilling and memorable time during your academic journey.

Future-Proof Education: We understand the importance of adaptability in the fast-paced world of business. Our forward-looking approach equips you with the skills and mindset needed to thrive in an ever-changing global economy.
Admission Criteria and Required Documents
A formal application to Northwood University Program at IES
Evidence of English Proficiency
Original academic documents
(in English or accompanied by a certified translation into
English)
Completion of a high school degree/secondary qualification

Students must have a minimum cumulative GPA of 2.0 (on a U.S. 4.0 scale)

Official transcripts from any college-level coursework.