Shape your career
Study in
IRELAND
Apply for Ireland

Shape your career
Apply for France
Study in
FRANCE

Shape your career
Study in
AUSTRALIA
Apply for Australia

Shape your career
Study in
USA
Apply for USA

Shape your career
Study in
DENMARK
Apply for Denmark

Shape your career
Study in
UK
Apply for UK

Shape your career
Study in
Canada
Apply for Canada
Apply for
Free Consultation
More Than 5000 Students
Are Happy With Us.
Smart BeeE LTD is an overseas educational consultant with a group of experienced counsellors who can guide students and their parents through the entire process of arranging studies abroad from selecting a course, an institution and ensuring that they arrive safely at their chosen destination.
Smart BeeE LTD counsellors provide free services to students from initial enquiry through enrolment, pre-departure and post-arrival. The organization has dealt with various UK educational institutions and a large number of students who have been successfully placed in different institutions in London and various other counties in the UK.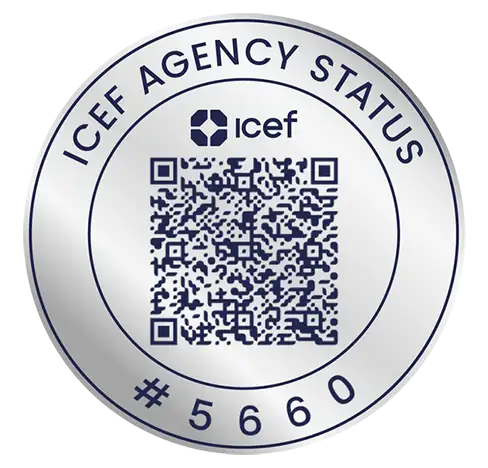 Mahfuza Hashim
Never thought of going for my postgrad after a quite long gap from education but Smart Bee team helped me make it happen. I am immensely grateful to their service and hard work towards my enrolment application. They are really efficient and professional!!!
Mahfuza Hashim

Balan Ana Maria
Very good service, the consultants provide 100% support during the admission process. Everyone should start their University journey with SmartBeee!
Balan Ana Maria

Ghizlane Foudal
I never thought I'd go to University, so I got them to help me. My university application was successfully done by them in time and with accurate details. I would like to recommend to everyone that wants to enroll to university/college or any sort of educational program, to get in touch with them. They are absolutely helpful, ready to assist you, and also friendly! So what you waiting for? Make your dreams come through, like I did!
You would never regret it.
Thanks SMARTBEEE🙏🏾
Ghizlane Foudal

Taslima Sultana
Smart BeeE gave me a great service. My university admission was successfully done by them.
I really recommend if any one wants to enrol to university/college contact with them. They are really helpful & very friendly.
Taslima Sultana

Alexandru Matusa
A wonderful, prompt agency. The whole university registration procedure seems very simple with the Smart Beee team. They are wonderful.
Alexandru Matusa

Ana Madalina Șișu
I recommend "Smart Beee" because they are very good at what they do, with 100% results and great service .They are fast, kind and always there to help you.☺️
Ana Madalina Șișu

Valeri Dimitro
Great Service, consultants are experienced in their job roles and confident in what they do.
l recommended that agency
Valeri Dimitro

Tushar Ahmed
The best choice for student. They help EU and international students very helpful but professional.
Highly recommended 👍👌
Tushar Ahmed

Shovan Roy
I have made up my mind to apply for the university. So I started searching for the consultancy agency to help me with my enrolling. I want to express my gratitude to the Smart Beee Agency for huge support they were providing me with. High qualified staff, very attentive and competent. Finally, I am a student!!!!
Shovan Roy

Minola-Elena Berendea
I am very glad I got a chance to meet an affable team of the Smart Beee consultancy as they were very helpful once I have decided to start studying in the UK university. They have done everything very quickly, with high attention and high competence. I highly recommend their services.
Minola-Elena Berendea

Ksenia Vykhtor
I want to thank the staff of the Smart Beee consulting agency for their help with my university enrolment. Caterina, the agency advisor was really helpful and supportive while doing my application for the college and for the student finance. Finally, my dream came true!
Ksenia Vykhtor

Николай Пушкаш
Smart Beee agency gave me the chance to start my high education in Great Britain. Caterina, the agency consultant gave me lots of information and support. I am really grateful. Now I am a student!
Николай Пушкаш
Student Experience
We would like to hear from our students