HNC (Higher National Certificates)
A Higher National Certificate (HNC) is a higher education/further education qualification in the United Kingdom. In England, Wales and Northern Ireland. The HNC is a BTEC qualification awarded by Edexcel, and in Scotland, an HNC is a Higher National awarded by the Scottish Qualifications Authority
HNCs usually are full time, taking one year to complete. They are equivalent to a Level 4 qualification (appropriate to the first year of study on an Honours Degree).
Higher National qualifications do not just qualify you for work. Some HNCs allow direct entry into the second year of a degree programme at a university, consisting of 120 credits.
Any HNC or Certificate of Higher Education should therefore be 120 credits.
HND (Higher National Diplomas)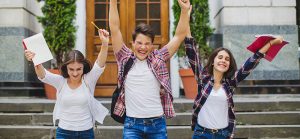 A Higher National Diploma (HND) is a work-related course provided by higher and further education colleges in the UK. HNDs usually take two years to complete and as a Level 5 qualification equate to the first two years of an Honours Degree (BA/BSc) study.
Many HNDs allow direct entry to the third year of an Honours Degree. As HND courses are designed with particular job sectors in mind, the practical, skills-focused programme will give you a level of expertise. As an HND graduate, there may also be opportunities for postgraduate level 7 studies, but you'll need to check the course entry requirement. If you successfully complete an HNC or HND, the grades in each subject unit are shown as: pass, merit, distinction.
Benefits of an HND or HNC
You can choose to 'top up' an HND or HNC with extra studies at a later date in order to convert it to a full bachelor's degree.
HNCs and HNDs are available in a wide range of subject areas, including
All non-UK applicants must meet our English language requirements. For this course it is Academic IELTS (UKVI) of 6.0 overall, with no element below 5.5.