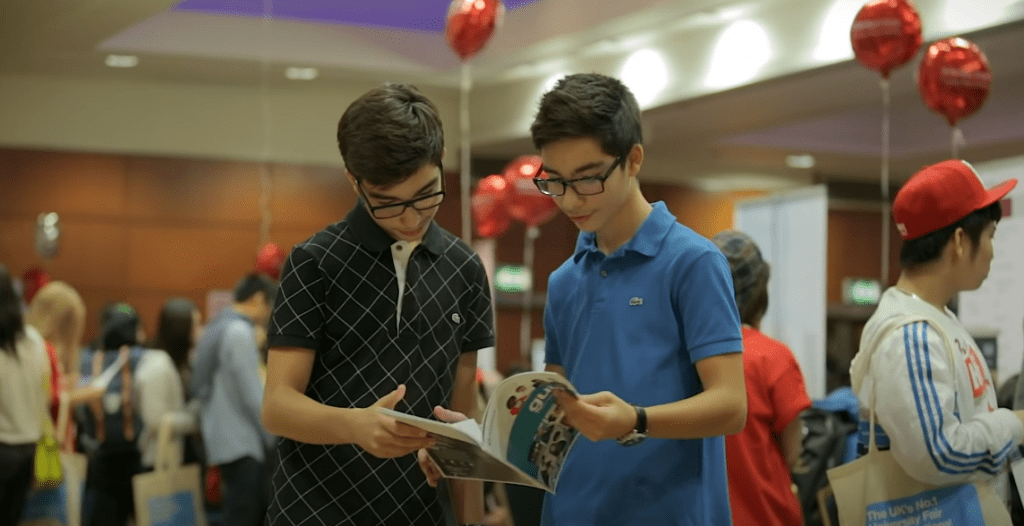 Postgraduate Study in UK for International Students
Higher education in the United Kingdom has a long history of excellence. Postgraduate study in UK for international students is the best choice. Because there are many quality universities globally, they are already well ranked in the world.
Approximately half a million international students come to England, Scotland, Wales, and Northern Ireland because over a quarter of British institutions are among the world's most prestigious and top regarded.
You will not only acquire a world-class education. Still, you will also understand British culture and improve your English language and skills by studying in the United Kingdom. You'll meet people and have an enriching study experience in one of the world's most cosmopolitan cities!
What is the meaning of a Master's degree?
A postgraduate or master's programme in the United Kingdom typically follows an undergraduate degree completion. It lasts one year, instead of the two-year Master's programs available elsewhere. With a highly recognized UK postgraduate degree, overseas students can save time and money and start their careers far sooner.
Why should you study in United Kingdom?
The United Kingdom has some of the finest university rankings in the world. The quality of education and academic excellence are two of the key features that make the United Kingdom one of the most attractive study destinations in the world.
International university rankings assess higher education institutions every year and compile lists based on variables including international friendliness, student emphasis, average graduation wage, and the number of published research articles, among others.
UK institutions rank in the top ten every year, demonstrating their commitment to providing students with the most satisfactory possible experience and up-to-date knowledge.
Fund your studies through scholarships and grants. Scholarships and awards are available from colleges, private organizations, non-governmental organizations, and government agencies for international students.
Each scholarship or grant has its criteria; some are awarded based on academic achievement, while others are based on financial need. Others are awarded to students from developing or underdeveloped nations.
Grow as a person in a multicultural setting. Every year, over 400,000 international students arrive in the United Kingdom. These students hail from different corners of the globe, each with their habits, lifestyles, and perspectives.
This large influx of international students helps to foster an international-friendly environment in which anyone may thrive and learn more about various countries and cultures.
Take in the splendor of the United Kingdom. The United Kingdom comprises England, Scotland, Wales, and Northern Ireland, each with its attractions for international students and tourists.
Types of Post-graduation Degrees
Taught Masters
Taught Masters are the most common type of Postgraduate Study in UK for International Students.
Master of Arts (MA), Master of Science (MSc), Master of Business Administration (MBA), and Master of Engineering (MEng) are the four primary categories of taught programmes, each lasting 1-2 years full-time.
Masters in Research
With their studies focusing on a thesis and supervised by an academic, students with a Research degree will be more responsible for their work and schedules. A PhD is the most common research degree, which takes three to four years to accomplish and entails producing a thesis of 60,000 to 100,000 words presented in an oral examination.
Master of Science (MSc), Master of Philosophy (MPhil), and Master of Research are all examples of research degrees (MRes). Although they are less academically challenging, these degrees are identical to a PhD, with shorter papers.
Use university societies to your advantage
Many international students are anxious about establishing friends and feeling lonely, and participating in campus clubs is the most excellent way to resolve these issues. While this is standard advice for undergraduates and postgraduates, it is especially crucial for overseas students because it gives a suitable venue for meeting individuals who share your interests, even if they are slightly different. The sooner you make friends in the UK, the more at ease you'll feel.
Master's degree admissions requirements for Postgraduate Study in UK for International Students
The university determines the entry requirements for Master's programs and the topic of study. Most Master's programs accept a bachelor's degree from most educational institutions equivalent to a British bachelor's degree.
Furthermore, many colleges require appropriate job experience, the length of which varies depending on the subject. If English is not their first language, students must also take an English proficiency exam, such as the IELTS.
How do you choose the best UK University for your Master's degree?
In the United Kingdom, various universities offer Master's degrees in multiple fields. On the other hand, choosing the right university is a decision that should be taken after careful consideration. Everyone has different expectations about their selected institutions. However, there are a few essential aspects to consider:
Academic standing
The cost of tuition
Record of placement
To find your preferred university, you'll need to conduct some study. Start by looking at the Complete University Guide Rankings for the top 10 UK universities in 2021. The CUG league table rates colleges based on various characteristics, including admissions requirements, student happiness, research excellence, and graduation prospects.
How Smart BeeE helps International students with Postgraduate Study?
For International Students, it is a tough job to choose the Best Postgraduation Course and University in their own country. Many fake courses and Consultancy shows the wrong way of Postgraduation Study in the UK for International Students. Here Smart BeeE comes to solve your problems.
First, you should know what Smart BeeE. Smart BeeE is a UK Student VISA Consultant. We are providing  Professional Advice for Study Abroad. Also, you can find the best and most Affordable Higher Studies Courses on our online Web platform.
If you are a candidate of the maters' programme and want to study in the UK, you must read these articles. Most people like the UK for higher study. There are lots of reasons for choosing the country. In this article, we discussed regarding postgraduate study in uk for international students which will help the students who want to study in the UK.