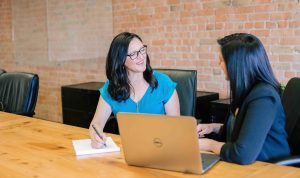 Why do you need a student visa immigration lawyer?  
First of all, let us start with a simple question – Do you know what immigration law is? Do you have an understanding of the different types of immigration laws in the United Kingdom? If the answers are no then your need to contact our student visa immigration lawyer. The UK is one of the countries with the highest number of students worldwide. The number of students in the UK has been on the rise. The British government has recently announced that it will be launching a new visa scheme for students who wish to study in the UK. It is hoped that this will help make the UK a more attractive place for international students.
The process of getting a visa to enter the UK is complicated enough for most people. It's not just about the legalities and requirements, but also about making the decision to select a lawyer. A student visa immigration lawyer is a legal expert who can help you to prepare and submit your documents in order to obtain a visa. In this article, we will discuss how our professional and experienced immigration lawyers can help you with all the steps for obtaining your UK study visa and will assist you in continuing your study in the UK.
Smartbeee's experienced immigration lawyers will help you
A student visa application is a complex process that needs to be handled efficiently and effectively. If the process fails, it can result in getting stuck in a visa queue and not being able to continue with your studies in the united kingdom. Lots of international students from different parts of the world want to apply for a study visa in the UK. If he/she has no clear understanding of the application process or he/she doesn't meet all the requirements for obtaining UK student visa, he/she may not be able to get the visa. Our professional Immigration lawyers can help you with the process and make sure that you are well prepared for the visa application. Our expert study visa lawyers will help with regulations and procedures aimed at getting a study visa in the UK as well.
The main reason why people cannot get their student visa approved is that they fail to meet the minimum requirements set by the Home Office (UK's immigration agency) and don't follow the regulation and procedures. This is because of the lack of information about the process and procedures that are followed to obtain a student visa. Students come to us for help because they don't know what needs to be done. We provide them with all the necessary information, which helps them in making a well-informed decision and learning the total visa processing system.
Reach us for one to one consultant
The UK is one of the most popular destinations for international students and as such, there are a lot of challenges that come with studying and living in the UK for international students. People applying for study visas to the UK must be careful of the visa information and make sure that they are prepared for the long term. People from any country must get their own personal documents in order before they can apply for a student visa. All the applicants have to understand what is required of them and deal with these requirements as efficiently as possible.
Our student visa immigration lawyers will help applicants who want to study in the UK and also give them a chance to understand what is involved in studying here. UK study visa is a very difficult issue for many students. It requires a full understanding of the regulations and conditions to apply for the visa and it's time-consuming process. We have been providing one-to-one consultation service for our clients, who are interested in studying and living in the UK. Our experienced consultants and lawyers handle each file very carefully to obtain your uk student visa.
Why You Should Contact Our Best immigration lawyer for student visa
We offer study visa consultancy for home and international students who want to reside and work in the United Kingdom. We've been helping students with study visas by providing them with all the necessary information about their studies, including course details, fees, and deadlines. We also provide information on how to apply for a study visa, whether you are studying at university or college or as an employee working in our company.
Our experienced immigration lawyers help students understand their options and choose an application that suits your particular situation, whether it be based on age, your study records, or where you want to live after finishing your study. With the help of our student visa lawyers, students can obtain their student visas faster and efficiently.
We are a team of specialists in the field of international student visas and immigration. We provide our students with the most professional, reliable, and efficient services to help them with their immigration needs. It is a good idea to get help from a professional student visa lawyer when you want to study in the UK. We will not only make the process easy for you and obtain your visa, but our experienced student visa immigration lawyer will also give you information to get into the right job and other necessary assistance. So without any further delay contact us and make your uk student visa more easy and smooth.