Madrasa Student Gets UK Student Visa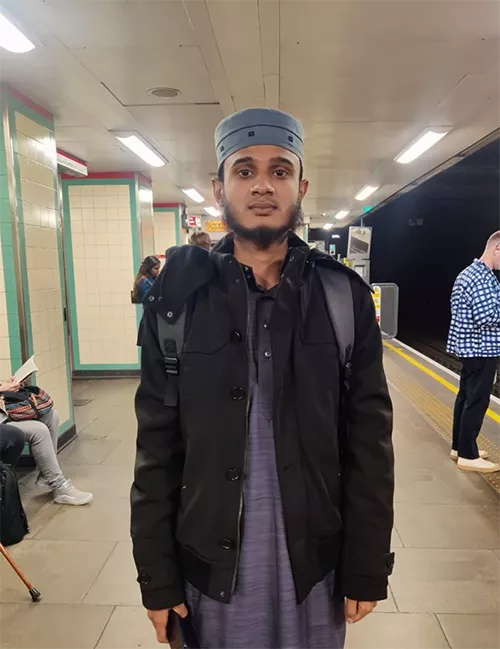 In Bangladesh, there are relatively few students qualified for Dakhil and Alim who are enrolled in top public or renowned private universities. There are some departments at Dhaka University that don't admit Alim-passed students. There is also evidence of discrimination in the recruitment process for jobs. The majority of recruiters believe that the syllabus of Dakhil and Alim is no longer relevant to the workplace of today.  
 While the Bangladeshi government spends a great deal of money on the development of the madrasa board of education, the number of madrasa students studying at top universities or working for reputed companies is still low. What would be the situation if a madrasa student were to pursue higher education at a reputable university in the United Kingdom?  
 In today's article, we will share the story of a madrasa student named Md. Nurujjaman Jubayer. A member of the Smartbeee team, Nurujjaman Jubayer, has confirmed that he will be attending NCUK International University for the Business Management Programme in September 2022. During the IELTS examination, he achieved a score of 5.5 with a score of 4.44 in Dakhil and a score of 4.08 in Alim. Smartbeee's professional student visa consultants assisted him in obtaining a UK student visa with this average academic record. Throughout the admissions and visa process, our consultants provided him with assistance. 
 'With the support of Smartbeee, I was able to secure my UK student visa for the September 2022 academic year. Several months ago, it was just a dream for me, but now I am delighted with my UK visa, and I would like to thank the entire Smartbeee team for their assistance. 
 Our society considers madrasa curriculum to be irrelevant to modern studies, so securing a good job as a madrasa student is often difficult. Thus, during my Alim studies, I began to dream of studying in the United Kingdom in order to ensure a better quality of life, he added.